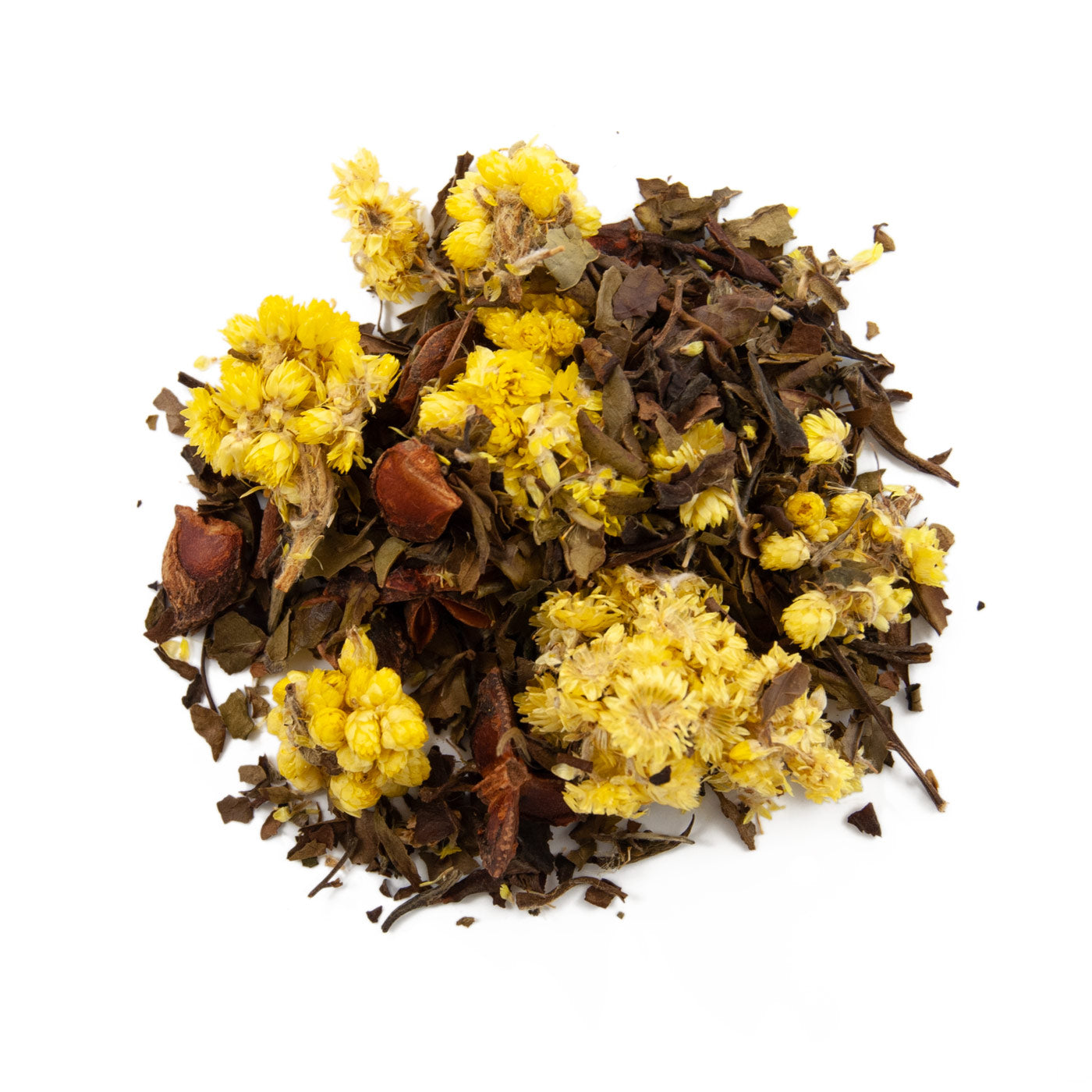 Pear Spice
Launching Soon!
We're hard at work getting ready to launch our new line of premium loose leaf teas. Enter your email to be notified as soon as we launch and receive an exclusive early-bird discount.
We can't wait to share what we've been working on with you!
Savor this lush blend of organic Bai Mudan white tea, spice, and botanicals. The warm, soothing taste revels in the aroma of natural pears, and the organic blossoms of helichrysum and star anise add just the perfect balance of spice.